FOOD HUB
Suppliers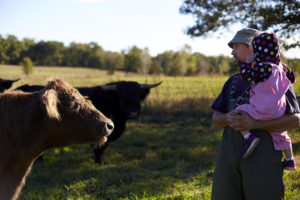 Snicks Farm – Jonesville, MI – Certified Organic
The Sprout Food Hub proudly works with gardeners and farmers 1/2 acre small to 100 acres large.
Throughout the year we count 45+ gardens and farms from within 80 miles of Battle Creek, most much closer than that, as part of our Hub.
We work with cheese producers, pastured meats, pasture-raised meat producers, vegetable farmers, cooperative farms, other food hubs, certified organic & conventional farmers.
Through our initiatives to also support local enterprise, the Hub helps in the distribution of locally produced product from Kale Chips, to Cold Brew Coffee Concentrate.
Wholesale Purchasers
The Sprout Food Hub sells local produce & meats sourced from 45+ local farms to institutions, schools, breweries, restaurants, food carts, cafes, hospitals and more all in and around the Battle Creek area.
INTERESTED IN BUYING FROM THE SPROUT FOOD HUB?
contact Brennan Dougherty: purchasing@sproutbc.org